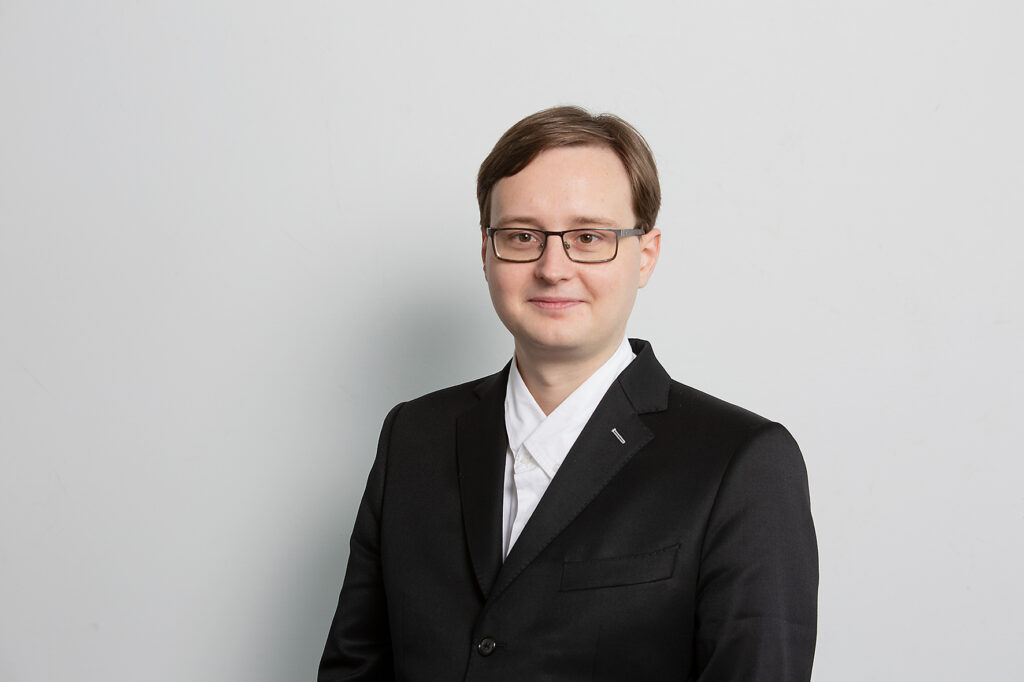 Telefon: +49 208 88 254-816
E-Mail:

Nico Zengeler ist seit Dezember 2017 wissenschaftlicher Mitarbeiter am Institut Informatik der HRW. Er studierte IT-Sicherheit und Angewandte Informatik an der Ruhr Universität Bochum. Im Jahr 2015 absolvierte er dort den Bachelorabschluss, im Jahr 2017 den Masterbschluss mit einem Schwerpunkt in der Neuroinformatik. Zur Zeit promoviert er in einer Kooperation zwischen der Hochschule Ruhr West und der Ruhr Universität Bochum zum Thema Transferlernen.
Nico Zengeler publiziert über Themen der künstlichen Intelligenz. Seine Forschung umfasst Handgestenerkennung, Personen- und Objektdetektion sowie Reinforcement Learning. Im Projekt DamokleS 4.0 setzte er ein kamerabasiertes System zur Personenverfolgung in der Schwerindustrie um. In der Lehre unterstützt er die Grundlagen der Informatik und bietet in der Kompetenzentwicklung Themen zum maschinellen Lernen an. Nico Zengeler ist Mitglied des Graduierteninstituts NRW in der Fachgruppe Digitalisierung und stellvertretender Sprecher der Promovierenden dieser Gruppe.
ARBEITS- UND FORSCHUNGSSCHWERPUNKTE
AUSGEWÄHLTE PUBLIKATIONEN
2021
2020
20.
Contracts for Difference: A Reinforcement Learning Approach Artikel
In: Journal of Risk and Financial Management, Bd. 13, Nr. 4, S. 78, 2020.
19.
Navigating a Heavy Industry Environment Using Augmented Reality-A Comparison of Two Indoor Navigation Designs Konferenzbeitrag
In: International Conference on Human-Computer Interaction, S. 3–18, 2020.
2019
13.
Person tracking in heavy industry environments with camera images Konferenzbeitrag
In: International Summit Smart City 360°, S. 324–336, 2019.
12.
An Evaluation of Human Detection Methods on Camera Images in Heavy Industry Environments Konferenzbeitrag
In: 2019 14th IEEE Conference on Industrial Electronics and Applications (ICIEA), S. 205–210, 2019.