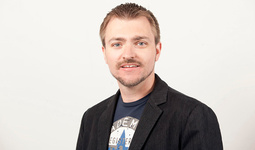 Lehrgebiet: Softwaretechnik für mobile / verteilte Systeme
Büro: 01.217
Labor: 03.208
Telefon: +49 208 88254-807
E-Mail:

Jansen ist zusätzlich als Associate Professor an der Linnaeus Universität in Växjö, Schweden, tätig.
Bis 2010 arbeitete Jansen beim zentralen IT-Dienstleister des Landes NRW und war dort als Leiter des SAP Customer Center of Expertise (SAP CCoE) für den Betrieb der SAP-Systeme des Landes NRW verantwortlich. Zusätzlich war er Lehrbeauftragter sowohl an der Universität Duisburg-Essen als auch der Hochschule Rhein-Waal.
Jansen studierte Mathematik mit Nebenfach Informatik an der Gerhard Mercator Universität Duisburg und arbeitete in der Forschungsgruppe COLLIDE (Collaborative Learning in Intelligent Distributed Environments). Er promovierte zum Thema 
"Integrating Smart Devices in Java Applications"
 an der Universität Duisburg-Essen.
ARBEITS- UND FORSCHUNGSSCHWERPUNKTE
Blockchain und Kryptowährungen
Cloud Computing 
Mobile und verteilte Systeme
IT-Service Management
WISSENSCHAFTLICHE EINRICHTUNGEN
Blockchain und Kryptowährungen
Cloud Computing
LEHRVERANSTALTUNGEN
Operations Research
Blockchain und Kryptowährungen
Verteilte Systeme
Kryptographie
PROJEKTE
Projekt mit Verlinkung

???

???
WISSENSCHAFTLICHE MITARBEITER*INNEN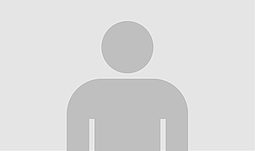 AUSGEWÄHLTE PUBLIKATIONEN
2020

96.

Navigating a Heavy Industry Environment Using Augmented Reality-A Comparison of Two Indoor Navigation Designs Konferenzbeitrag

In: International Conference on Human-Computer Interaction, S. 3–18, 2020.

2019

94.

Towards an Architectural Approach to Supporting Collaborative Seamless Learning Experiences Buchkapitel mit eigenem Titel

In: Seamless Learning, S. 91–110, Springer, 2019.

93.

Do Smart Contract Languages Need to Be Turing Complete? Konferenzbeitrag

In: International Congress on Blockchain and Applications, S. 19–26, 2019.

92.

Using Data Mining Techniques to Assess Students' Answer Predictions Konferenzbeitrag

In: Proceedings of the 27 th International Conference on Computers in Education, S. 42–50, 2019.

91.

Person tracking in heavy industry environments with camera images Konferenzbeitrag

In: International Summit Smart City 360°, S. 324–336, 2019.

90.

An Evaluation of Human Detection Methods on Camera Images in Heavy Industry Environments Konferenzbeitrag

In: 2019 14th IEEE Conference on Industrial Electronics and Applications (ICIEA), S. 205–210, 2019.

89.

Dynamic, Adaptive and Mobile System for Context-Based and Intelligent Support of Employees in the Steel Industry Artikel

In: 4th ESTAD (European Steel Technology and Application Days). Düsseldorf, Germany, 2019.