Hier allgemein Informationen einfügen
???
ARBEITS- UND FORSCHUNGSSCHWERPUNKTE
WISSENSCHAFTLICHE EINRICHTUNGEN
Labor mit Verlinkung

???

???
PROJEKTE
Projekt mit Verlinkung

???

???
WISSENSCHAFTLICHE MITARBEITER*INNEN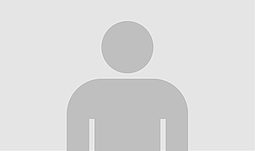 AUSGEWÄHLTE PUBLIKATIONEN
2020
18.
Multivariate Confidence Calibration for Object Detection Artikel
In: arXiv preprint arXiv:2004.13546, 2020.
2019
17.
Random Forest on an Embedded Device for Real-time Machine State Classification Konferenzbeitrag
In: 2019 27th European Signal Processing Conference (EUSIPCO), S. 1–5, 2019.
16.
Fairness in KI-Systemen zur Beseitigung von Voreingenommenheit (Poster) Konferenz
World Usability Day 'Metropole Ruhr', Bottrop, Germany, 2019.
2018
15.
Do Capsule Networks Solve the Problem of Rotation Invariance for Traffic Sign Classification? Konferenzbeitrag
In: International Conference on Artificial Neural Networks, S. 33–40, 2018.
14.
Method of generating a training image for an automated vehicle object recognition system Sonstige
2018.
2017
13.
Markov random field for image synthesis with an application to traffic sign recognition Konferenzbeitrag
In: 2017 IEEE Intelligent Vehicles Symposium (IV), S. 1407–1412, 2017.
2016
12.
Technologie die beflügelt Konferenzbeitrag
In: Digitalisierung & Gesellschaft, S. 32-33, InnovationsAllianz der NRW-Hochschulen e.V., 2016, ISBN: 978-3-9816422-5-4.
11.
PCo -Institut Positive Computing Artikel
In: Forschung an Fachhochschulen - FöRDERLINIEN: FH KOMPETENZ & FH STRUKTUR, S. 6, 2016, (PROJEKTBüRO Nachhaltige Forschung an Fachhochschulen in NRW, c/o zefo | Zentrum für Forschungskommunikation).
2014
10.
Method and device for producing image information Sonstige
2014.
2012
9.
On filtering by means of generalized integral images: a review and applications Artikel
In: Multidimensional Systems and Signal Processing, Bd. 23, Nr. 1-2, S. 291–312, 2012.