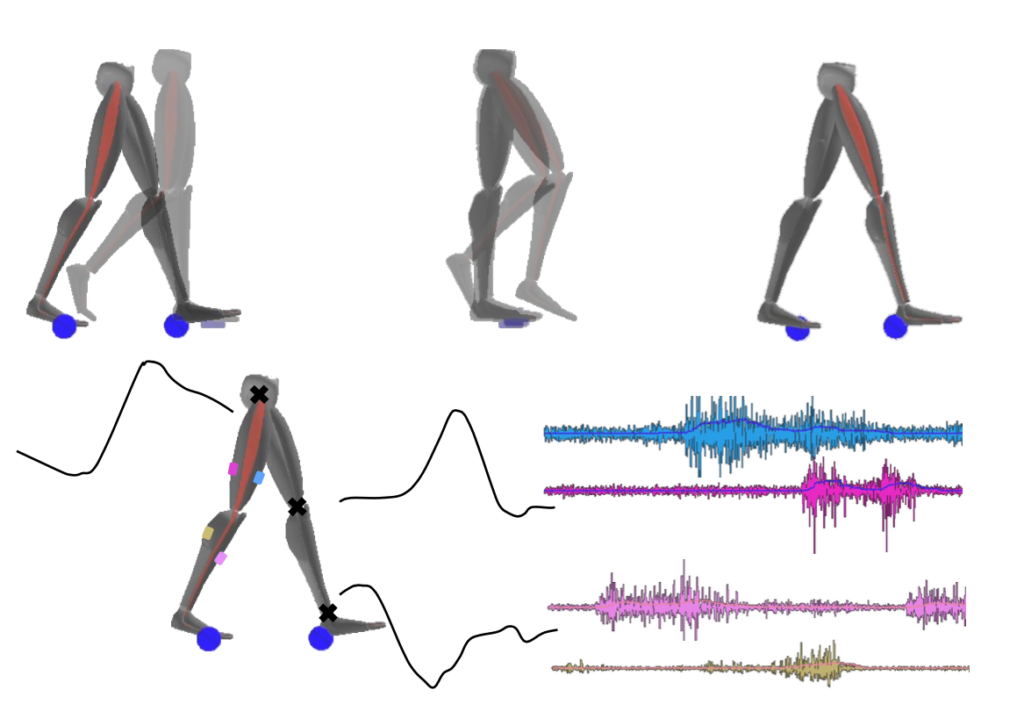 From rollator for children to intelligent movement coach        (RooWal-HRW)
Cerebral palsy (CP) is the most common cause of motor impairment in children. In Germany, around 22,000 children under the age of 15 are affected. To improve motor and cognitive skills in the long term, regular and sustained exercise is medically recommended. RooWalk's walking aid promotes muscle strength, improves motor control and increases intrinsic motivation and enjoyment of exercise, which helps prevent long-term damage from disability and improves quality of life. It also has the potential to reduce direct medical care costs and the need for long-term care.
As part of the BmBF-funded project, Berlin-based start-up RooWalk (Dr. Benjamin Pardowitz, M. Sc. Maria Enge), together with Ruhr West University of Applied Sciences (Prof. Dr. Ioannis Iossifidis) and the support of Charite, are developing an intelligent walking aid that helps children with motor impairments achieve greater mobility and independence. The patented electric walking aid, which acts as a digital movement coach, recognizes the user's individual movement patterns and intentions and supports them accordingly. The data collected by the device helps parents, physical therapists and physicians learn about the user's movement status in everyday life and any changes so they can make the best possible treatment decisions.
The research findings will be validated through a demonstrator and clinical trials to evaluate their effectiveness and identify potential applications for other diagnoses and for adults. "It is the aspirational steps of children that motivate us to take on the development work, funding to market, certification as a medical device and reimbursement for affected families," said the founders, who are driven by a family motivation.
Projektverantwortung: Prof. Dr. Ioannis Iossifidis
Projektpartner: RooWalk Mobility GmbH
Gefördert durch: BMBF START-Interaktiv
Drittmittelgesamtvolumen: 738.000,-
Laufzeit: 01.01.2023 – 31.12.2025